I'M DAPHNE
I'm an experienced writer and a compassionate writing coach. I have a journalism background and a creative touch. I'm based in Toronto, but I work with clients all over the world.
---
BYLINED WRITING
---
BOOK
WALKING WITH WALSER
I write fiction for fun, and I'm a self-published author. I am so proud of my book! I think it's pretty amazing to be alive in the era of self-publishing.
My fictional novella Walking With Walser came out in 2015 and is now available as a paperback and an ebook at Chapters and Amazon.
Told in the eccentric voice of a middle-aged writer who idolizes the German modernist Robert Walser, the story follows Ursula on a day-long walk in her beloved downtown neighbourhood, Queen St. West in Toronto.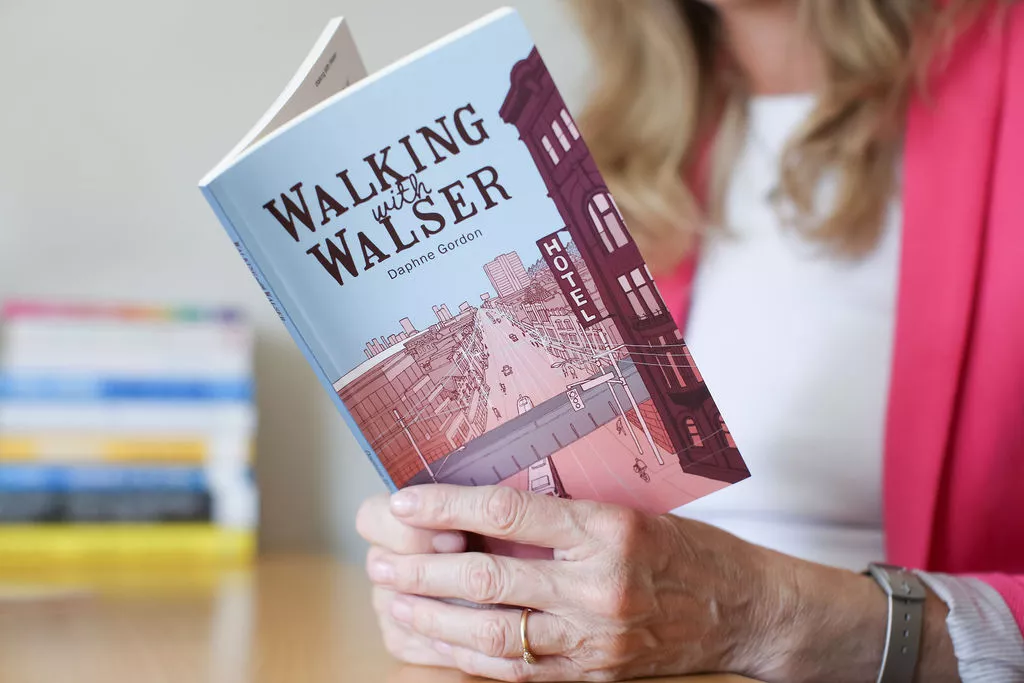 ---
---
---
I'll INSPIRE YOU TO WRITE